Salah Tracker Journal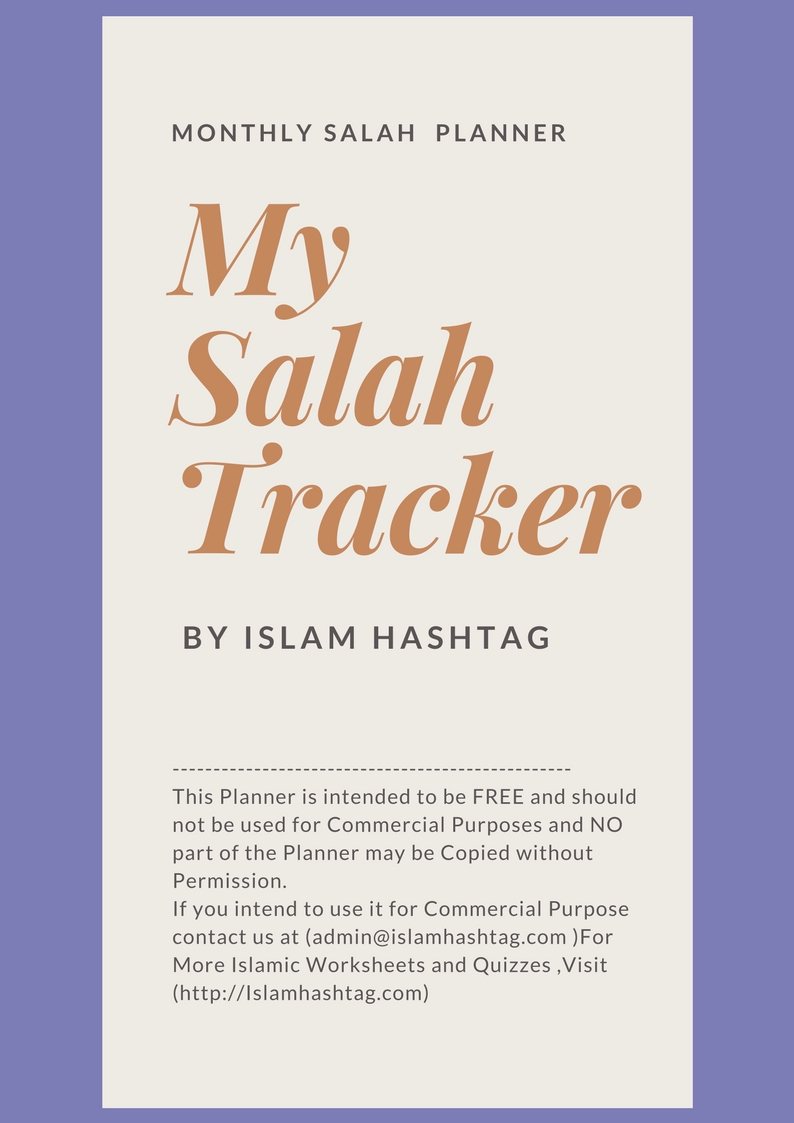 Salah Tracking Journal to Keep a track of Salah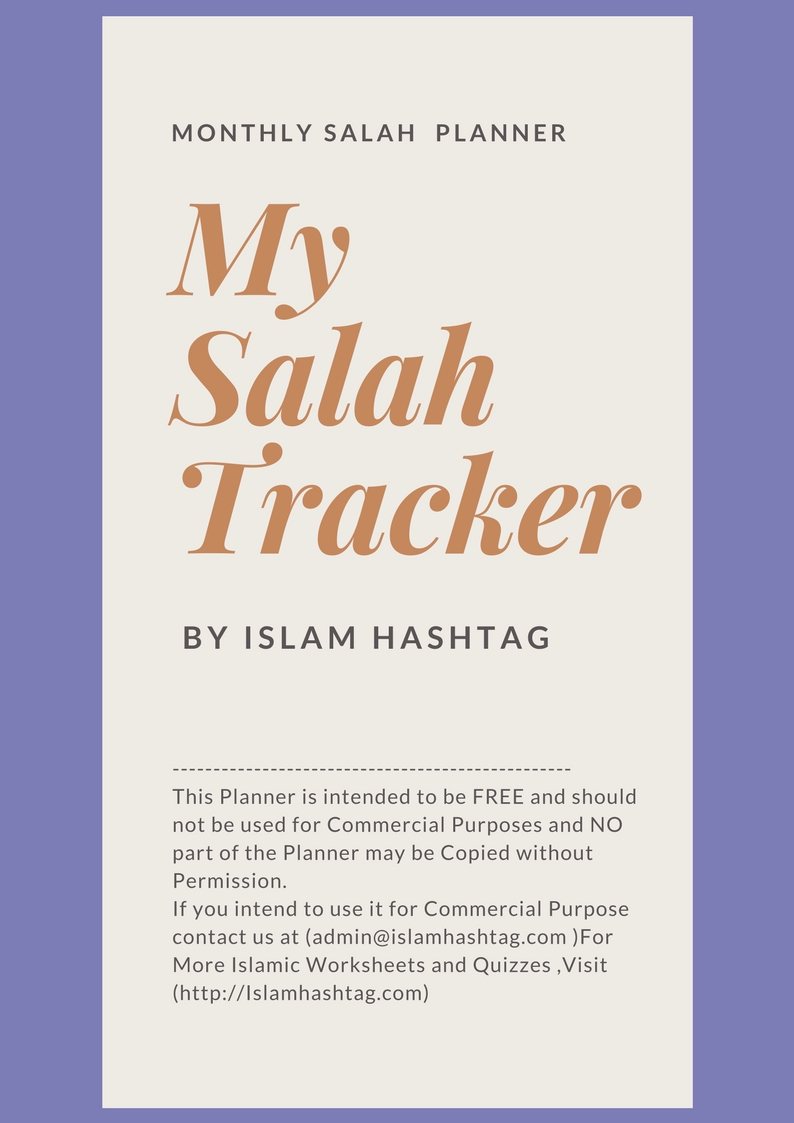 To help you keep a track of the five obligatory Prayers ,  I have Prepared a Salah Tracker which can help you track your Salah. It is absolutely free of Cost .
The Salah Tracker can be Printed in an  A4 Size Paper . It is a Monthly Salah Tracker and I have accommodated 5 Weeks to the tracker so  that  if the month is of 5 weeks , you do not miss your Salah .
Why Use Salah Tracker?
To Keep a Record of your Salah
If you miss Salah , it is a great way to keep a track of the missed Prayer and Perform Qada
If your kids are new to Praying , grade them with reference to their Performance of Salah
Encourage your Kids to compete with each others
Now the best Way to use it – The Best way you can use it is to either stick the Chart in your Bedroom (A Single Page covers Salah tracker for 7 Days ) or you can even compile it as a Journal . In Simple words , You can use it in any way you want .
Description:
Type : Downlodable best Printed in A4 Size Paper
Number of Pages : 5
Price with Watermark  : FREE Download Link : Click Here
Price Without Watermark : $1.00
If you like the article consider sharing it. Your single share means a lots to us.Republishing the article is permitted on the condition of proper attributes and link.
Do you want to get a Weekly magazine? You can subscribe to get a weekly email with our recent articles.
Follow us in our Social media Profiles: (facebook @islamhashtag), (instagram @islamhashtag ) and (pinterest @islamhashtag )