Salat For Children (Girls)
Salat For Children (Girls) by Bakhtiar Shewani is a teaching book for children, it includes a very clear information on how to perform prayer (salah), the information is presented in an easy and clear way to follow and the use of colored images makes it very attractive for young children (7+ years old). Includes how to perform wudhu and Duaa After Wudhu.
I talked with many reverts and they say that they find the Kids salah book a Perfect book to learn salah .elow are some images shared by a sister who found the book very useful for her kids .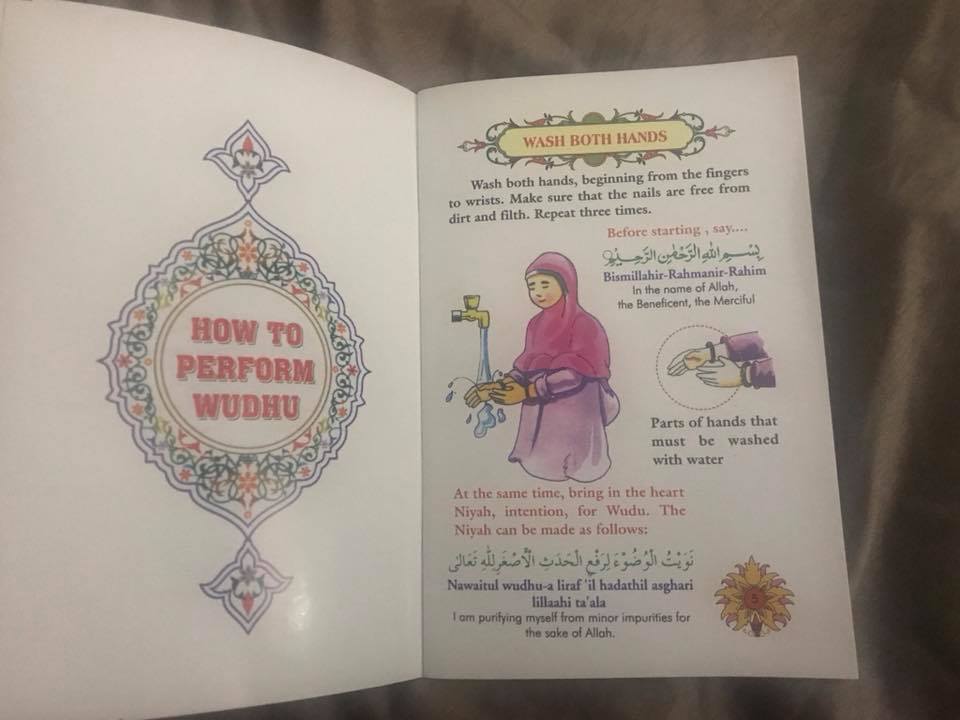 Pics Credit : A Sister through facebook
Price :$5.00
If you like the article consider sharing it. Your single share means a lots to us.Republishing the article is permitted on the condition of proper attributes and link.
Do you want to get a Weekly magazine? You can subscribe to get a weekly email with our recent articles.
Follow us in our Social media Profiles: (facebook @islamhashtag), (instagram @islamhashtag ) and (pinterest @islamhashtag )