The Islamic Months Worksheet is designed for Kids age 4-9 years . Ask the Kids to Color the Worksheet and read the name aloud while they color it .Even elder kids can take it as project and start coloring it using glitter , Water paint etc . The last page of the worksheet is an assignment where kids need to write the names of Islamic months in English and Arabic . The teacher / Parents can asses the answer and give remarks.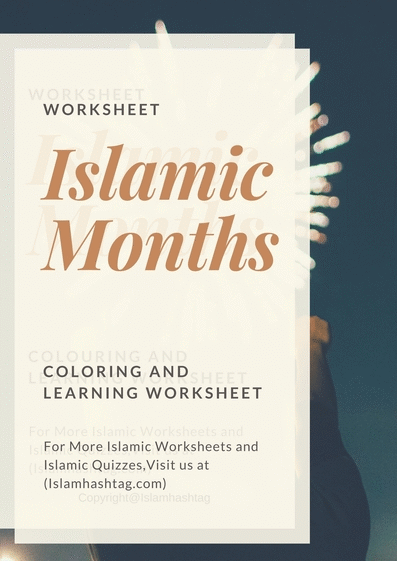 Make the Vacations of Your Child Productive . Do not hesitate to give them a Quality Islamic Education.They are the future of the Ummah.
Islamic Months Worksheet -Get it NOW
If you like the article consider sharing the complete article along with the link. This helps us reaching more People. Republishing the article is permitted on the condition of proper attributes and link.