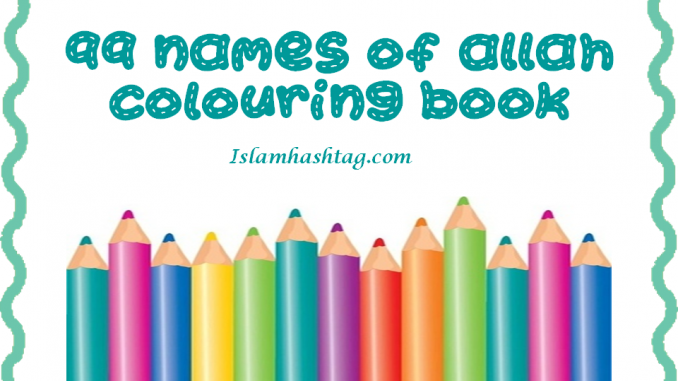 99 Names of Allah-Colour and Learn
99 Names of Allah Colouring Page : Teach your Child 99 Names of Allah subhanahu wa taala  in a fun manner.
Children begin to notice colours at a very young age. Hand them the colours and ask them to colour the names of Allah. They will not only enjoy this colouring time, they will learn the beautiful names of Allah subhanahu wa taala  along with their meaning.
Merit of learning 99 names of Allah
The Sunnah tells us that the reward for memorising the names of Allah, may He be exalted, is admission to Paradise. Al-Bukhari (2736) and Muslim (2677) narrated from Abu Hurayrah that the Prophet (blessings and peace of Allah be upon him) said: "Allah has ninety-nine names. Whoever memorizes them will enter Paradise."
More details:
99 Names of Allah colouring Worksheet has 99 Names of Allah.
Total Number of Pages: 102
The Names are also written in English with their Meaning .
How to Use :
You can use Colours, glitters etc to fill the names of Allah.
You can Also use it as Flashcard to teach the Names of Allah swt to your Kids.
Ask your Child to colour the Name and Read it out Loud.
How to Print
The Book can be printed in a Regular A4 size Paper.
Here are some Sample pages of the Worksheet: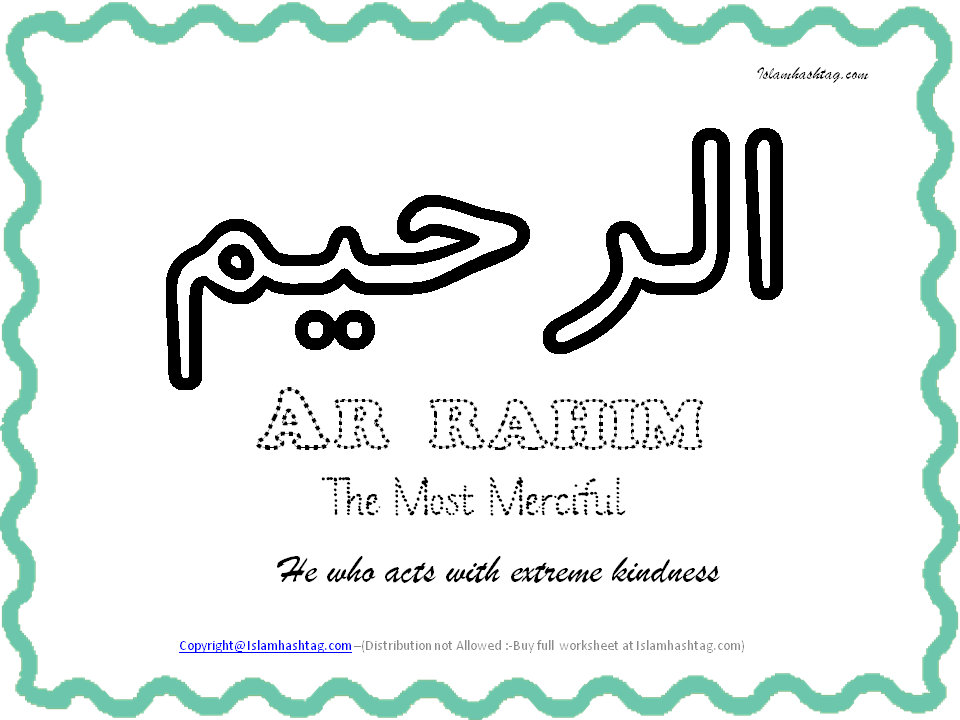 If you like the article consider sharing the complete article along with the link. This helps us reaching more People. Republishing the article is permitted on the condition of proper attributes and link.