The Adventures of Malik and Ameerah (Activity Book)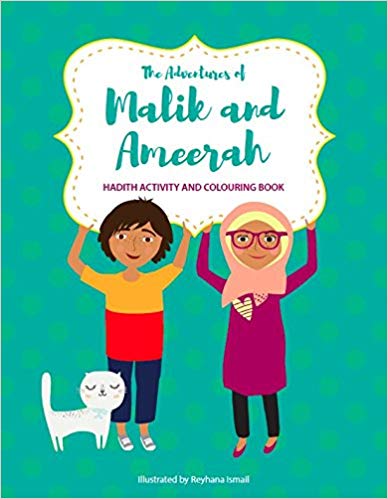 Malik and Ameerah are learning some of the manners and good deeds taught to us by Prophet Muhammad (peace be upon him)! Join them on their adventures as they learn about kindness to animals, generosity with guests and neighbours, giving gifts, cleanliness, gratitude, and much more! Features: Colouring pages, mazes, cut-and-paste activities, drawing and writing exercises, and more.
If you like the article consider sharing it. Your single share means a lots to us.Republishing the article is permitted on the condition of proper attributes and link.
Do you want to get a Weekly magazine? You can subscribe to get a weekly email with our recent articles.
Follow us in our Social media Profiles: (facebook @islamhashtag), (instagram @islamhashtag ) and (pinterest @islamhashtag )