Islamic Worksheet Sale:10 worksheets at only $19
As we are heading towards 2023, we are full of new hopes and good wishes for the new year. As a Parent what I wish for the new year ahead is my daughter to be more aware of the good and bad around the world so she can make a better choice in her life.
Islam is a religion that not only focuses on ibadat/worship but it nurtures us and help us live a better life.
As a Muslim, our whole life is an Ibadah. We remember Allah when we dress up, when we wake, when we go to sleep and in all activities we do.
Lately my daughter was having a lots of screen time especially because her habits had changed with the online study method during COVID. To change her habit, we minimised her screen time by engaging her with lots of activities.
These are the worksheets that are designed to level up the interest of kids about Islam and make them ponder over the creation of Allah and know about the purpose of their existence.
With Ramadan in few month, getting the worksheets and printing them out for your kids is a good investment.
You can Get 10 Islamic Worksheets that can level up your child's spirituality only at $19 and these can be used by children of all ages. What you get is a pdf which you can print for your personal use. If you are a School, You can get the license to mass print for your students by sending us an email.
Finally, Jazak Allah khair for supporting this website by Purchasing our Worksheets. Handling the whole website and its numerous social media whilst studying advanced Islamic studies and managing the family couldn't have been possible with out Allah's rahma and your support.
Islamic Worksheet Sale:
You get these 10 Worksheets:
Ramadan Journal
Dua Cards
99 Names of Allah Printable Colouring pdf
Quran Activity Worksheet
Gratitude Journal
Prophets of Allah Handwriting Worksheet
Iftar Suhur Dua Printable Poster (high quality poster without watermark)
Aqeedah for Kids
30 Duas from Hadith in 30 days of Ramadan pdf
40 hadith on The Sublime qualities of Prophet Muhammad (pbuh)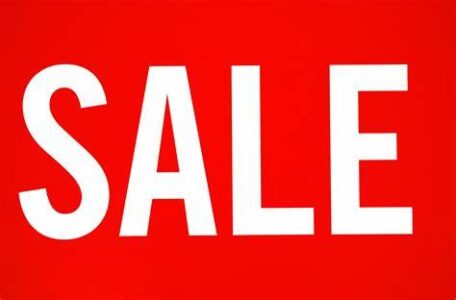 Get 10 Islamic Worksheets that can level up your child's spirituality only at $19
We have combined our bestselling Worksheets as a bundle and we are offering them at a huge discount.
You can get 10 of our Islamic worksheets at only $19. This is a limited time offer and the offer is Valid till 5 January In sha Allah.
Here are the 10 Islamic Worksheets that you shall be getting. These are our digital assets and sharing them is not allowed. All the worksheets are for personal use and cannot be uploaded to websites or elsewhere. If some one like the worksheets you can direct them to our website. Kindly share with your friends and family as this supports our "FREE Quran Project" too.
Jazak Allah Khair.
10 Islamic Worksheet Bundle
1. Ramadan Journal
Ramadan Journal
The purpose of this journal is to aid our connection with the month of Ramadan, to help us recognise and throw away the excuses which have held us back in previous years, so that we can reach and appreciate the true benefits of this approaching Ramadan, inshallah.
Features of the Ramadan journal :
✔Hadith reminder for each day
✔A Dua from Quran to read each day
✔Salah Tracker
✔Hadith Copywork
✔Fast tracker
✔Daily Goal
2. Dua Cards
If you are looking for some Dua cards  especially with the Daily recommended Dua a child should learn , We have created  some Dua cards that you can Print out . You can also print them out and Put them on Wall  as a reminder for your child to make dhikr  or use them as pocket size  flashcards.
3. 99 Names of Allah Printable Colouring pdf
99 Names of Allah colouring sheets pdf has 99 Names of Allah.
Total Number of Pages: 102
The Names are also written in English with their Meaning .
How to Use :
You can use Colours, glitters etc to fill the names of Allah.
You can Also use it as Flashcard to teach the Names of Allah swt to your Kids.
Ask your Child to colour the Name and Read it out Loud.
4. Quran Activity Worksheet
Blessings of Allah is immense. If you want to help develop the art of reflecting on Quranic Verses in your kids, get this coloring book that has a Quranic verse relating to things we see around us.
Why is Man created? What is the purpose of our life? What causes ships to sail? What makes birds fly in the sky ? these are some questions that Allah answers himself in the Quran.
Let the child learn to connect the Quran with things he sees around him.
5. Gratitude Journal
Gratitude journaling is the habit of recording and reflecting on things that you are grateful for on a regular basis.
In essence, you are rewiring your brain to focus more on the positive aspects of your life and build up resilience against negative situations. Keeping a gratitude journal is a popular practice in positive psychology – the scientific study of happiness. It's commonly also referred to as "counting your blessings"
6. Prophets of Allah Handwriting Worksheet
Trace and learn the names of prophets in Arabic
7. Iftar Suhur Dua Printable Poster (high quality poster without watermark)
8. Aqeedah for Kids
A very engaging 40 page Aqeedah book which can help the children learn the basics of Islam. The kids have an option to colour with their favourite colour.
9. 30 Duas from Hadith in 30 days of Ramadan pdf
In this ebook :
Dua from hadith in Arabic with English translation & transliteration
One Dua for Each Day
Bold and Clear Print
Reference of Dua 
10. 40 hadith on The Sublime qualities of Prophet Muhammad (pbuh)
know how was our dear Prophet,Prophet Muhammad Sallalahu alaihe wa sallam through 40 hadiths
If you like the article consider sharing it. Your single share means a lots to us.Republishing the article is permitted on the condition of proper attributes and link.(If you are using our content in your blog, kindly link us with a do follow link).
Do you want to get a Weekly magazine? You can subscribe to get a weekly email with our recent articles.
Follow us in our Social media Profiles: (facebook @islamhashtag), (instagram @islamhashtag ) and (pinterest @islamhashtag )