Are you trying to memorise the 30th chapter of Quran? This Juz Amma Memorization Tracker is for you.
You can Download it for FREE and also share it with your friends.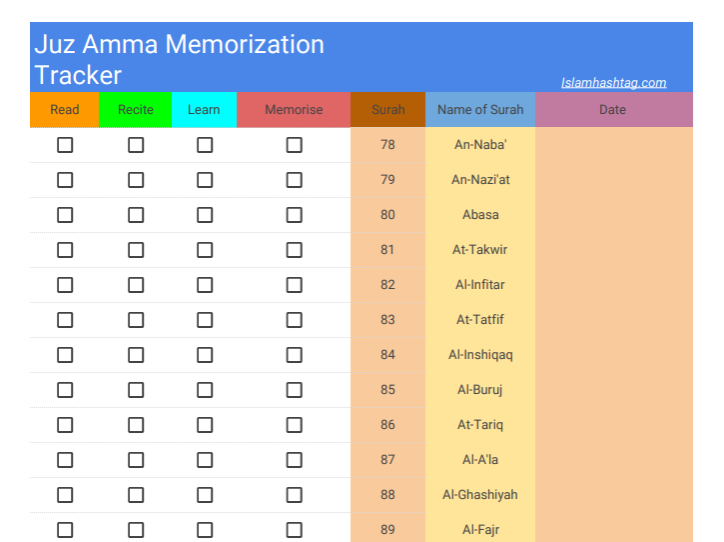 If you like the article consider sharing it. Your single share means a lots to us.Republishing the article is permitted on the condition of proper attributes and link.
Do you want to get a Weekly magazine? You can subscribe to get a weekly email with our recent articles.
Follow us in our Social media Profiles: (facebook @islamhashtag), (instagram @islamhashtag ) and (pinterest @islamhashtag )