Assalamu Alaikum,
Ramdhan Dhikr Chart has a list of Dhikr which is full of Rewards and is recommended to be read at all times . Do feel free to Download this 34 Page Ramadan Dhikr Chart . In this Chart you will find  30 days of  list of recommended dhikr . There are check box behind every dhikr so that you can track the amount of Dhikr you did in Ramadan .
It Also includes Salah Planner and Quran Planner .
See Sample Page-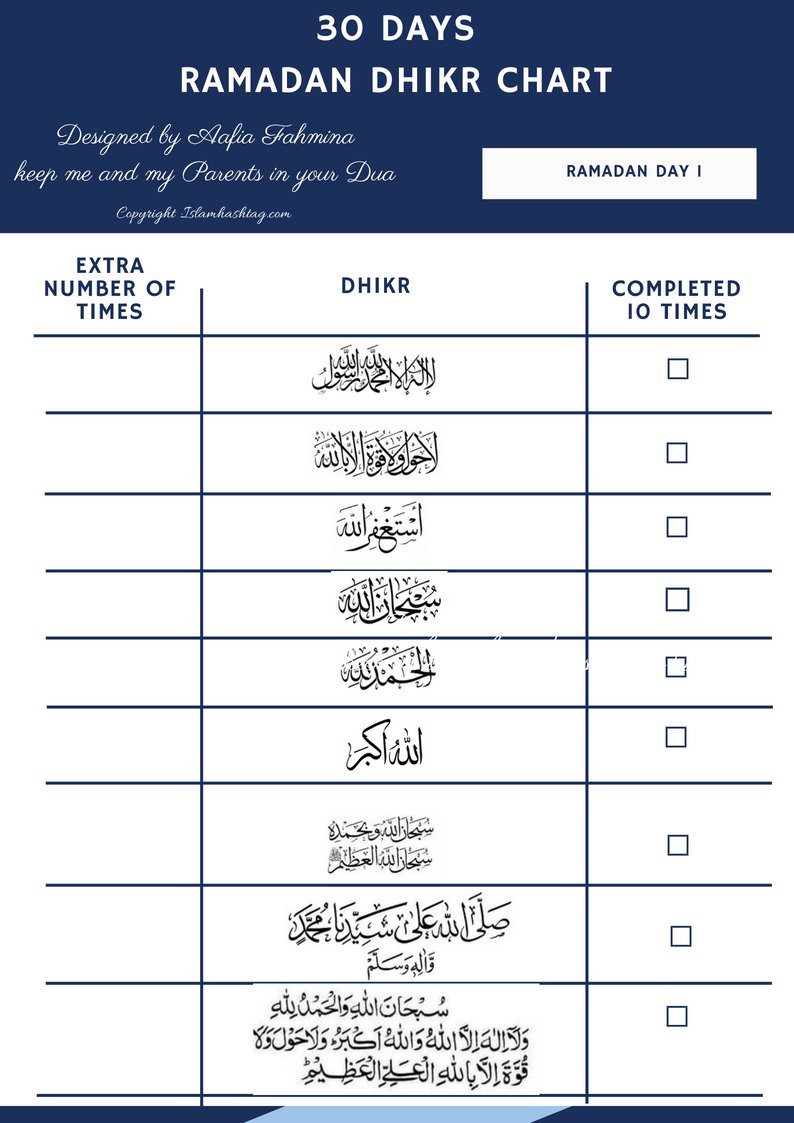 This can be Very useful if you want to increase your amount of Dhikr and be consistent in it .
You can Download it FREE and distribute it to anyone with the condition that you do not modify the pdf . You can Blog it in your Website by giving due credit to our website and without altering or modifying its content . This is a humble request ,Please Keep me and my Parents in your Dua and do lots of Dhikr in Ramadan .
Looking for More Printables : Check Here
Looking for more Dhikr : Check this list