Cleaner showered with gifts by Saudis after ridiculed for looking at gold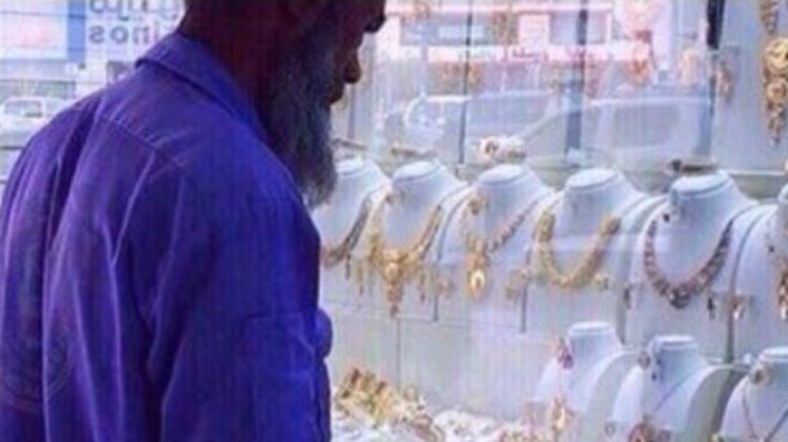 A street sweeper has become an instant celebrity after Saudis lashed out at a social media user who provoked their fury by ridiculing a man pictured looking at a display of gold items in a shop in Saudi Arabia.
"This man should be looking only at other street cleaners," the post said under the picture of the old bearded foreigner staring at the items behind the shop glass.
A prompt reaction came from social media users, assailing the condescending attitude of the caption on the Instagram post.

The caption states: "This man should be looking only at other street cleaners."
A person using the moniker "ensaneyat" (Humanities) asked for assistance to identify the old man, pledging to offer him a gold set.
"I urge anyone who knows this man get in touch with me. There is a gold set waiting for him," ensaneyat posted.Other users promised to offer the expatriate after he is identified "financial assistance."Outraged users said that the disparaging remarks against the old man did not reflect the genuine values of the Saudi society.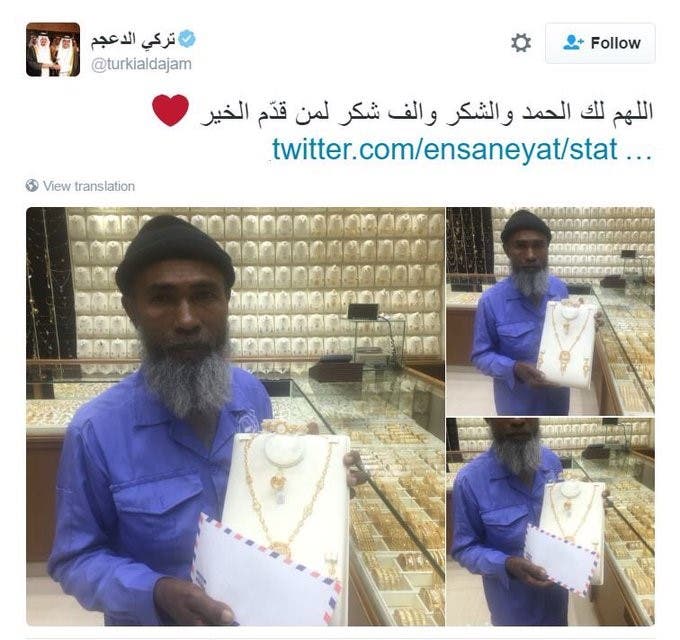 The Teaching of Islam- Do Not Mock at Others
Islam Teaches us not to Mock at others .But help the Poor and needy of the Society and compete with one another in Perfecting the deen.
Allah says in Quran-
"One group of people should not make fun of another group of people. May be they (the latter) are better than they (the former)".(Surah al-Hujurat, 49:11.)
And there is a Hadith that Allah judges heart and deeds not Wealth and look-
Abu Huraira reported: The Messenger of Allah, peace and blessings be upon him, said, "Verily, Allah does not look at your appearance or wealth, but rather he looks at your hearts and actions."Source: Ṣaḥīḥ Muslim 2564
Let us all Not Forget this lesson and Concentrate in Perfecting our Own Iman.
NB: We started a Community to race each other in good deed.You may like to take a look at it here
If you like this consider sharing it. Your single share means a lots to us.Republishing the article is permitted on the condition of proper attributes and link.
Do you want to get a Weekly magazine? You can subscribe to get a weekly email with our recent articles.
Follow us in our Social media Profiles: (facebook @islamhashtag), (instagram @islamhashtag ) and (pinterest @islamhashtag )