A Syrian calligrapher, who has produced a rare copy of the Holy Qur'an by sewing the verses with golden thread, has refused an offer to sell it for two and half million dollars.
Mahe Al Hazeri is One Wonderful Man who Wrote the Quran with golden thread .Hazeri is a man from Syria,Aleppo who now lives in Turkey .He was offered two and half million dollar for his artistic work but  He said that that he did not write Quran to Sell them and make money from it but wrote it to glorify Allah and wants the copy of the  Rare Quran to be kept in a Museum where everybody can see it.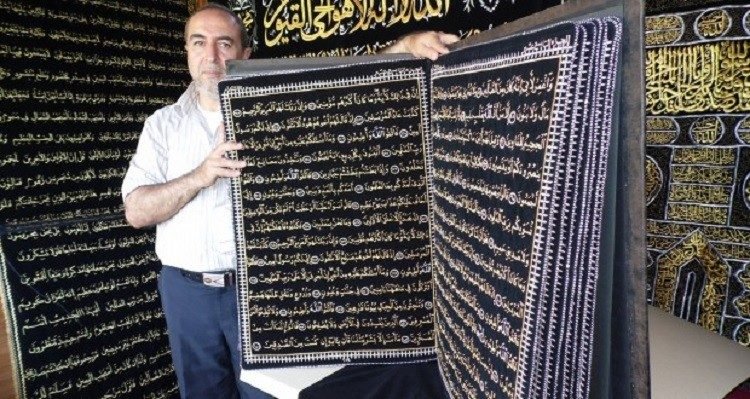 This Artwork Quran  took more than 8 years to Complete .It is is written with Golden thread and Weighs 200 Kg
Hazeri said that It took him 8 long Years to complete  his Work. He said that It took him 4 years to calligraph the copy and another 4 yeas to sew them with golden threads.May Allah Reward his efforts.
In his work of art, the thirty Juzes (parts) of the Quran have been divided into 12 volumes that weigh 200 kg in total.What a Magnificient Quran !
NEWS : Gujarat claims to have the World's largest Quran
In the Pictures:
Hazeri Sewing the Calligraphed Copy of Quran with Golden thread
Displaying His Unique Artwork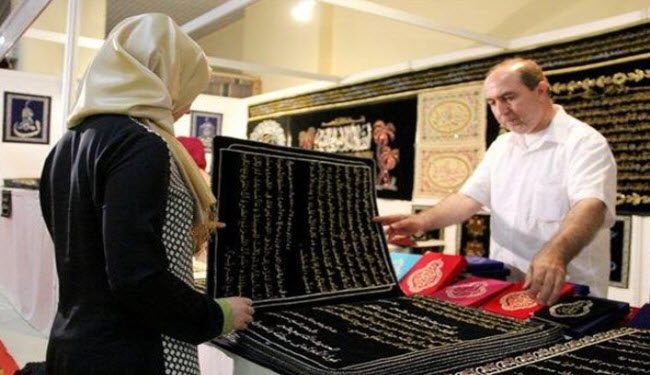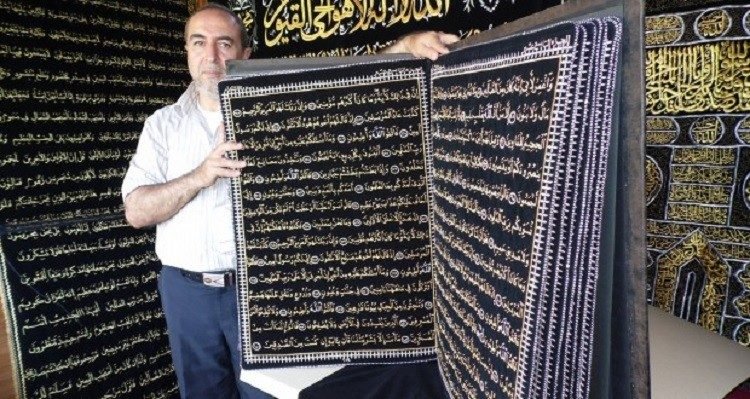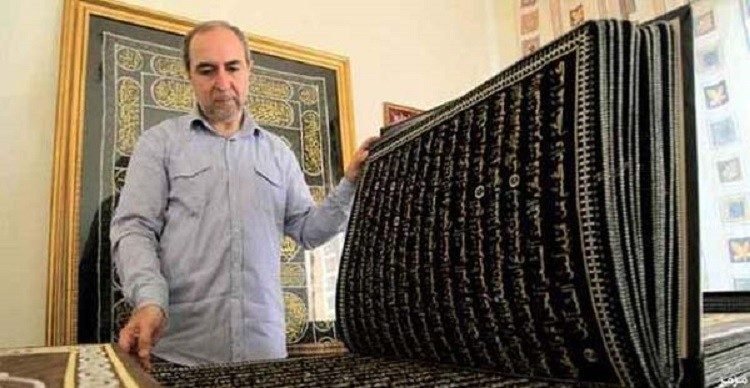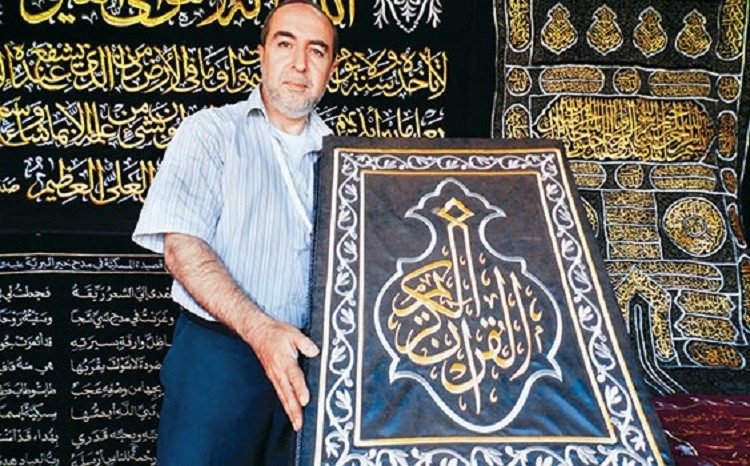 Article Ref: Iran  Newspaper
There are such good Men and such good talents May Allah make all of us Productive for our Ummah and give us hikmah and shower his mercy on us.