Prayer Dresses for Muslim Women; Islamic prayer clothes
Imagine a Scenario when you long to meet someone you love and you want to create a good impression on him/her . What do you do? Dress good, Smell good ,Tidy your hair, check your breath  🙂 and you wait passionately for the Person. When they arrive ,you be at your best. Similiarly Salah  is a time when our Lord gives us a chance to meet him. Salah is the time we present our self before the Lord of All World , Our Khaliq ,our Malik, Our Wali . Shouldn't we be excited about it ?
When We dress according to shariah , do proper wudu , do Miswak and present our self before Allah with a conscious mind and a humble heart,We feel a change .
What I have seen and what even I used to do  is that I didn't cared much about my Prayer Dress . When I began to use a Special Prayer Dress for My Salah , It changed many thing for me . A Proper Dress is a very important part of Salah .It not only  covers us in a proper manner but it also relieve us of consciousness of not exposing the awrah .
If you don't have one , I would definitely recommend to get one for yourself either from a nearby abaya shop or from online stores .These Prayer Dresses are not only easy to wear but they are made of fabric that is comfortable . The prayer set are traditionally worn over the  clothes for prayers, reading of Quran or additional modesty when in groups.The Best thing is that you can wear it over any western wear or night dress (for those Special Night Ibadahs 🙂
Here are Some samples of what a nice Muslim Prayer Dress for Woman look like . For Your convenience ,I have linked them to stores where you can get them .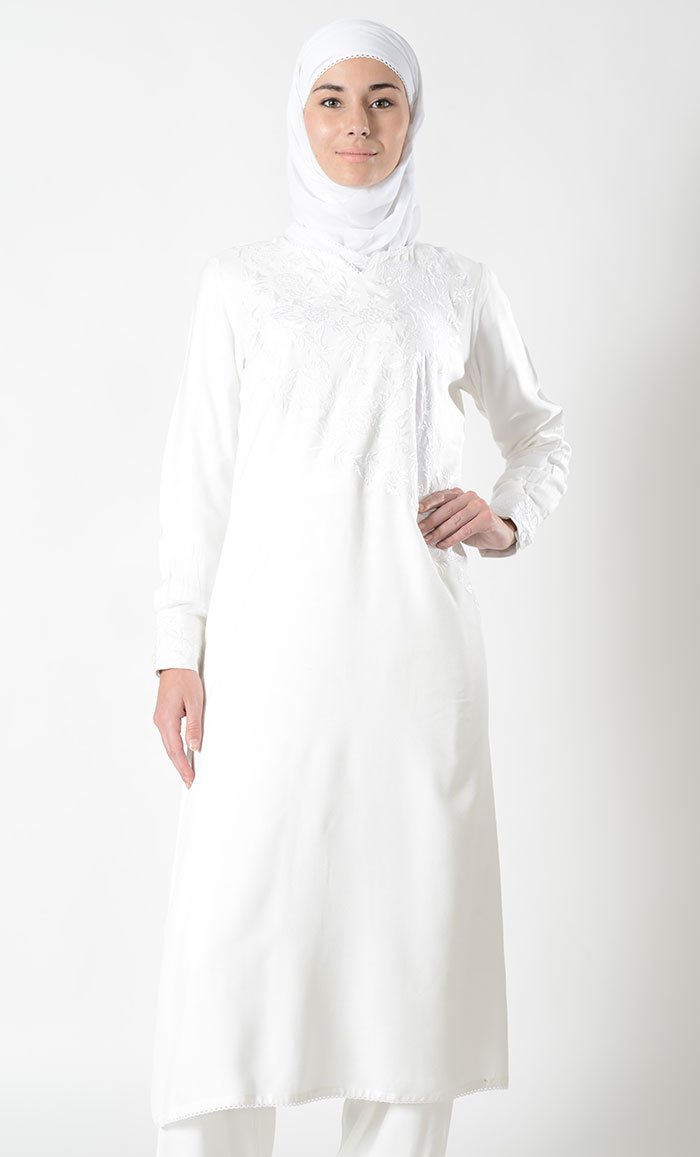 This can be purchased from Amazon
Women's 2 Piece Prayer Set are great if you have a habit of tripping over your clothes .  This is 100% Cotton Poplin  Hijab  and has a tie string at neck to keep hijab nicely in place .The Skirt has elastic waistband . You can get it Here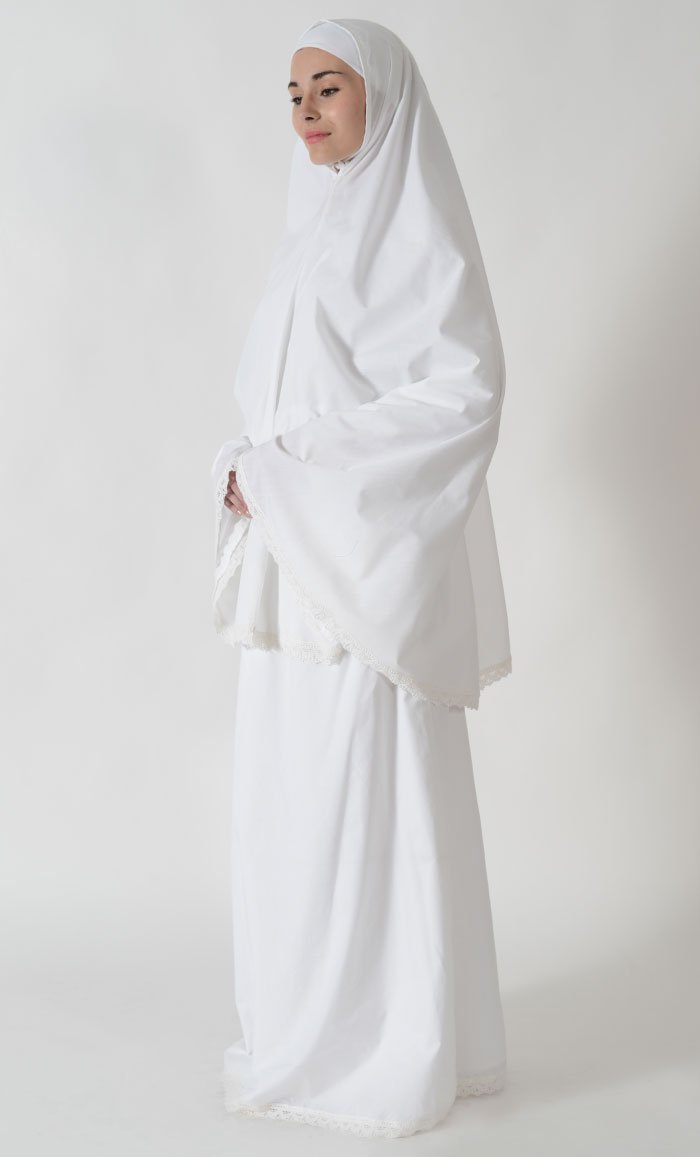 This is a comfortable and practical two-piece prayer dress / hijab set. This  Thin and loose-flowing dress comes with an attached soft and wide hijab. Hijab is sewn together with the sleeves (see the picture above on how to put on a set), Get it here
You can get this prayer dress here.
Also See :
If you like the article consider sharing it. Your single share means a lots to us.Republishing the article is permitted on the condition of proper attributes and link.
Do you want to get a Weekly magazine? You can subscribe to get a weekly email with our recent articles.
Follow us in our Social media Profiles: (facebook @islamhashtag), (instagram @islamhashtag ) and (pinterest @islamhashtag )