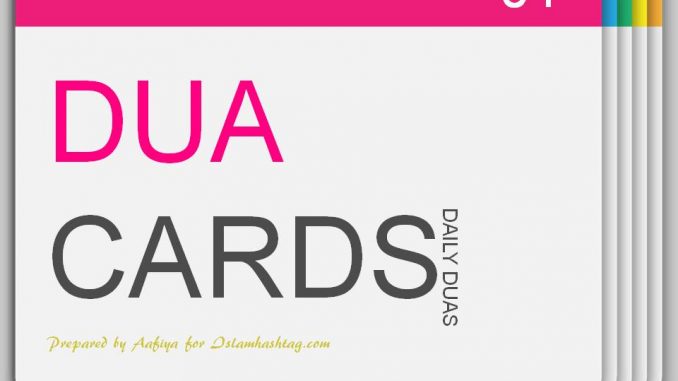 Assalamu Alaikum wrwb,
If you are looking for some Dua cards  especially with the Daily recommended Dua a child should learn , We have created  some Dua cards that you can Print out . You can also print them out and Put them on Wall  as a reminder for your child to make dhikr .
We hope to make more Productive resources for Kids as well as for Adults In sha Allah .For this reason we are offering the Daily Dua for kids Printable Pdf for Digital Download at a nominal Price of $3 .
Here is How the Dua cards would look :
Get it Now-
If you like the article consider sharing the complete article along with the link. This helps us reaching more People. Republishing the article is permitted on the condition of proper attributes and link.