If you love transforming your Home during Ramadan and Eid to make your Kids enthusiastic about Ramadan , We have some good Ramadan Decoration ideas which can help you .
Kids love decorations. Gather family members before Ramadan and brainstorm about decorating the house to welcome Ramadan. Plan the activities and schedules for the month of Ramadan. This is not only fun but also will help spend quality time together and strengthen your bonds. You can buy or make Ramadan bunting to decorate your house, add some lantern or glittery moon and so on.
While I was browsing the net for some Ideas . I came along this picture in social media .The Room is decorated so beautifully . If you want to do some Eid  decorations to your Kids Room , Here is how you can replicate the look without spending much time in DIYs.
1. Divide the Room for Prayer Area
You can do it with Artificial  Flowers , Fence ,curtains etc .Not a necessity but  look beautiful .
The  Hanging Vine Garland in the picture is from Amazon. You can definitely search for other kinds of Room Divider .
 Holographic lanterns
These Holographic lantern looks beautiful .If you are Decorating for Ramadan and you are looking for holographic lantern like this , you can get them from Amazon.
The Hanging Stars and Moons
To add to the Decor you can get these moon and star hanging decor – Available here
Ramadan Decoration Kit
There is a Ramadan Decoration Kit available too which I found very interesting .
This Ramadan Decoration Kit is Available online  in Darussalam Bookstore .
Miswak with Miswak holder
This is another amazing Product available in Darussalam Online store .You can get it here.
Get a zakat box and teach your Child to Save . Before Eid Let the Child Donate the Money with his own hands
This Handmade Box is made of Sheesham -a high quality wood : check it on Amazon.  
My Daily Salah Record – Download it Free

You can Download this Printable and stick to the Walls . I have even included a scoring system . You can grade your Kids at the end of the month and keep the record safe to compare next month thereby increasing your Kids Productivity .
Download to Print the calender
My Good Deeds Planner for Kids
This is a 32 Page Printable Worksheet . It is available for Download at $2.00 Only .You can get it here . 
Eid Decoration Pillow Cover
You can get these adorable Pillow cover from ebay at a very cheap price-$3 Offer in ebay
Eid Mubarak Paper gift Box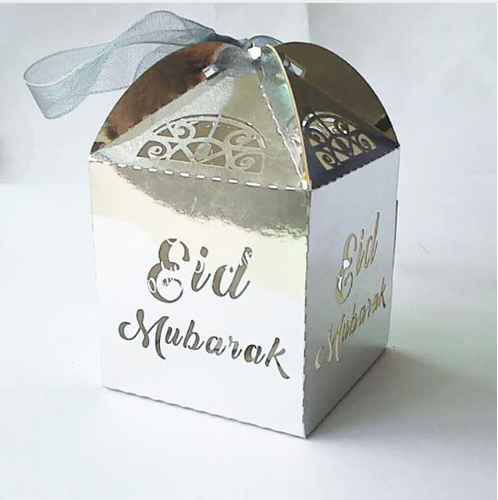 If you like to do things differently , Give Eidi to the Kids in these adorable Eid Paperbox . This can be purchased easily from ebay
Ramadan Ballons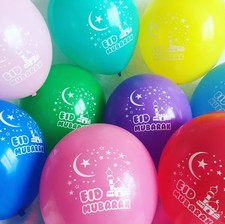 Multi colored ballons adds charm to the Eid Decoration. If you Prefer decorating with ballons , you can get these custom Eid Ballons from ebay
High quality Ramadan Tracker! to count down, the days of Ramadan until Eid
The Ramadan Tracker! Count down day by day the days of Ramadan until Eid using this custom-designed piece of art Kids will love moving the  stringed moon marker each day after Iftar. The Parents can put hidden gifts for kids in the individually stitched pockets .Before you know it the calendar will become a family event!
It can be Purchased from Amazon
You can also print our Ramadan tracker calender and hang them like a banner-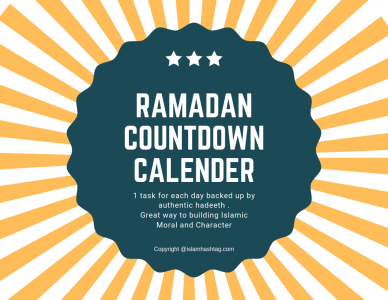 Asma Ul Husna Tapestry Wall Hanging
Instead of Photo frames of flowers etc ,you can get Tapestry like this .It reminds us to do dhikr of Asma ul Husna. If you need online recommendation ,it can be obtained here .
And Finally Free Printable Asma Ul Husna Coloring Book for Kids
Also See : Islamic Wall Stickers
I hope you enjoyed the Ideas . If you have some more decoration Ideas do let us know in the comment box below.