Yuvan Shankar Raja converts to Islam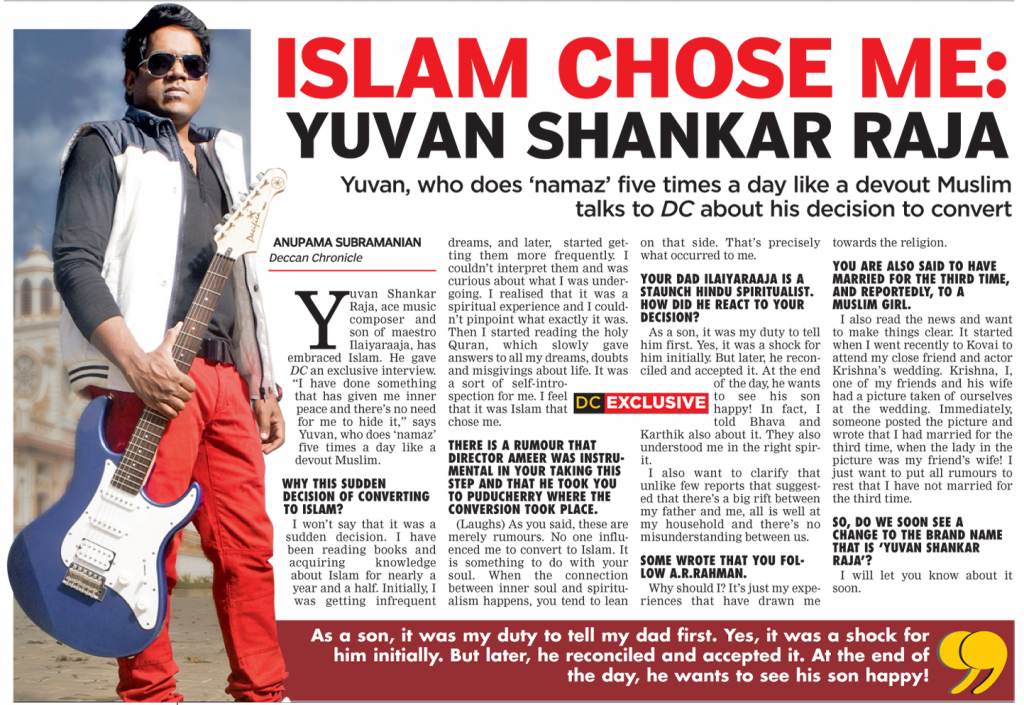 Yuvan Shankar Raja: Ilaiyaraaja's son, Yuvan Shankar Raja is India's youngest music composer. Despite the fact that he was born into a Hindu household, Yuvan eventually decided to convert to Islam.
Last year, Yuvan revealed on his Twitter page that he has embraced Islam religion. The revelation surprised many, while others supported the composer's decision. Following some unwarranted messages about his decision to Islam conversion, Yuvan deactivated his Twitter account and maintained silence over the issue. Finally, the music composer has now talked about it to the leading daily.
Speaking to TOI, he had said that his father was so superstitious that even when a glass broke, he would call a pundit. He reasoned that he had found solace in the Quran. Yuvan first discovered his spirituality when his mother had passed away and he was feeling low. At that time, he chanced upon a meeting with a friend who had recently visited the Mecca.
The friend gifted him a prayer mat and Yuvan started reading the Quran and praying on the mat on a regular basis. Speaking about the same, he says, "I started reading the Quran and its translations and connected with it quickly. I started practising Islam, learnt how to pray and by January, 2014, felt sure about converting."
However, he admits that the major obstacle for him was facing his dad and telling him about his decision. Yuvan feels that his decision to convert to Islam was influenced by his mother. Speaking to TOI, he said, "It's odd but in some ways I used to get the spiritual feeling that it was my mom, who held my hand, and said, 'Yuvan, you are alone. I want you to stand here under the tree called Islam.'"
REf:Deccan Chronicle and Times of India.