Arabic alphabet flash cards, Arabic alphabet worksheets printable pdf
Sample Pages :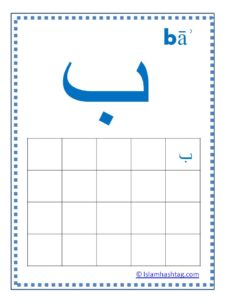 Benefit : Bold font , Big boxes to write.Great for kids.You can laminate it and use it to write over and over again.
Sample of Flashcard: arabic alphabet flashcards printable pdf
Features: You can Laminate the Flashcards and use them as educational tools to help children and beginners recognise the alphabets. Also shows the different ways in which the alphabet is written.