Now that We are nearing Ramadan, We have to organise our books,our dua list,our room,our kids room etc and we can also make a shopping list for Ramadan and  Eid beforehand so that we do not have to rush at the last hours.
Here is how I planned my Ramadan few years back, It is almost all the same every year.
 For Me the number one thing I want to get for myself is the Books that I intend to read in Ramadan. Some books I can recommend for a good reading are the biographies of the four rightly guided Caliphs. Check some book recommendation for Ramadan here.
If you have kids, you can Print out some Islamic worksheets for kids . A Ramadan Colouring book will be fine aswell or You can check our Instant printable. Below is a page from our 100 page Asma ul Husna coloring book.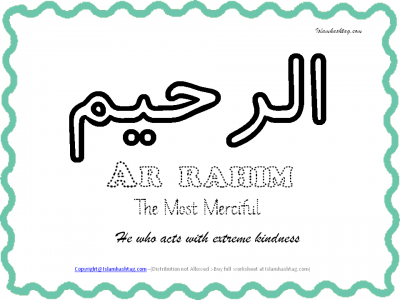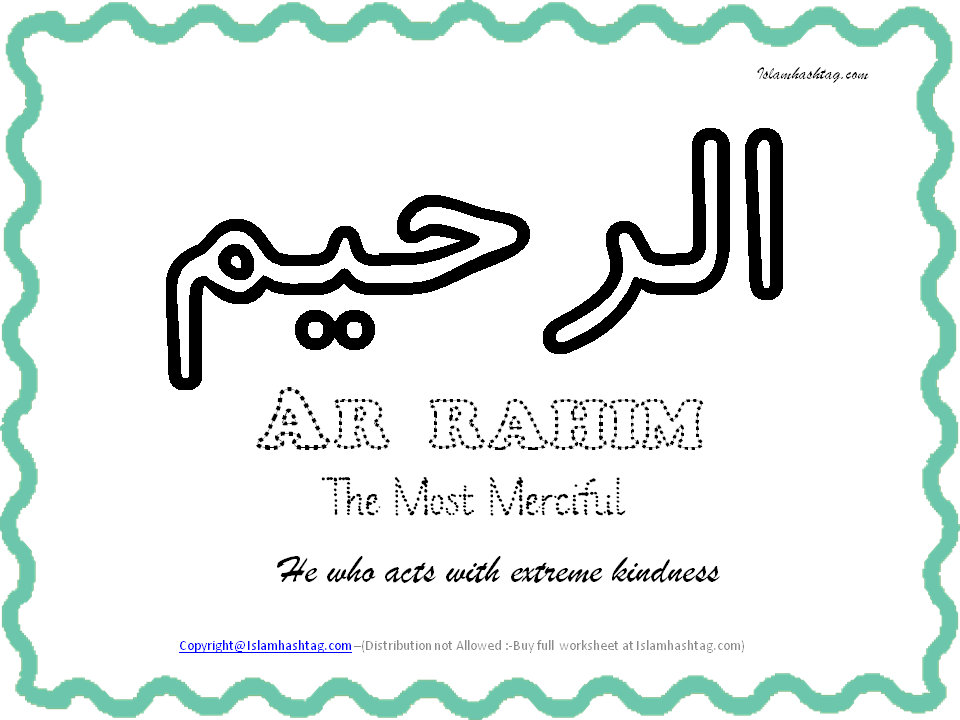 Buy Dates : The most important food of Iftar. Here is a post where you can learn about the shelf life of different kinds of dates .
Miswak : Miswak is something that is one of my must have things for Ramadan.(read benefits of Miswak)
Buy Attar :the Alcohol free Perfumes .Again, there is a guide I wrote few days back on choosing the best Attar according to your taste
If you need to shop dresses,Shoes and accessories.It is time to do it now.You won't like to spend the precious days of Ramadan in market.
We can plan the grocery list beforehand.
Some People like to Decorate their masjids and home. you can check these adorable Islamic wall stickers .
Last year, many People turned their home into a personalized musalla. In fact we all should have a dedicated area for our ibadat no matter it is COVID or not and it need not be a fancy one but every one has their own taste. While I prefer a distraction free Praying area with just my books and my prayer mat, kids usually get excited with fancy things and they get attracted to the prayer area if they have books and stuffs that attract their attention. No doubt, It is very uplifting to have a place in our home designated for prayer and worship because as we enter the space, it becomes easier to enter into a focused state of mind. Here are some ideas to decorate the home. This is an example image:
During Ramadan and Eid the shopping list becomes a bit long. Always remember to buy things you need while also making sure to not go into the extravagance zone. May Allah help us reap maximum benefit from Ramadan. Do you have anything to add to it? Write in the comment box so others can benefit too. And please share with your loved ones so that we all can benefit and help each other especially in this day and age of Pandemics which is causing lots of depression and spiritual decline.
If you like the article consider sharing it. Your single share means a lots to us.Republishing the article is permitted on the condition of proper attributes and link.
Do you want to get a Weekly magazine? You can subscribe to get a weekly email with our recent articles.
Follow us in our Social media Profiles: (facebook @islamhashtag), (instagram @islamhashtag ) and (pinterest @islamhashtag )