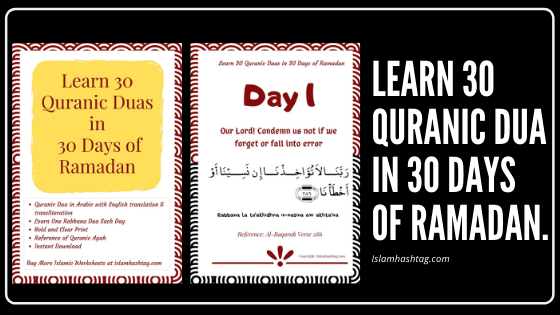 Learn 30 Quranic Duas in 30 days of Ramadan.
Quranic Duas in Arabic with English translation & transliteration.
Learn One Rabbana Dua Each Day.
Bold and Clear Print.
Reference of Quranic Ayah.
Instant Download.
Total pages :32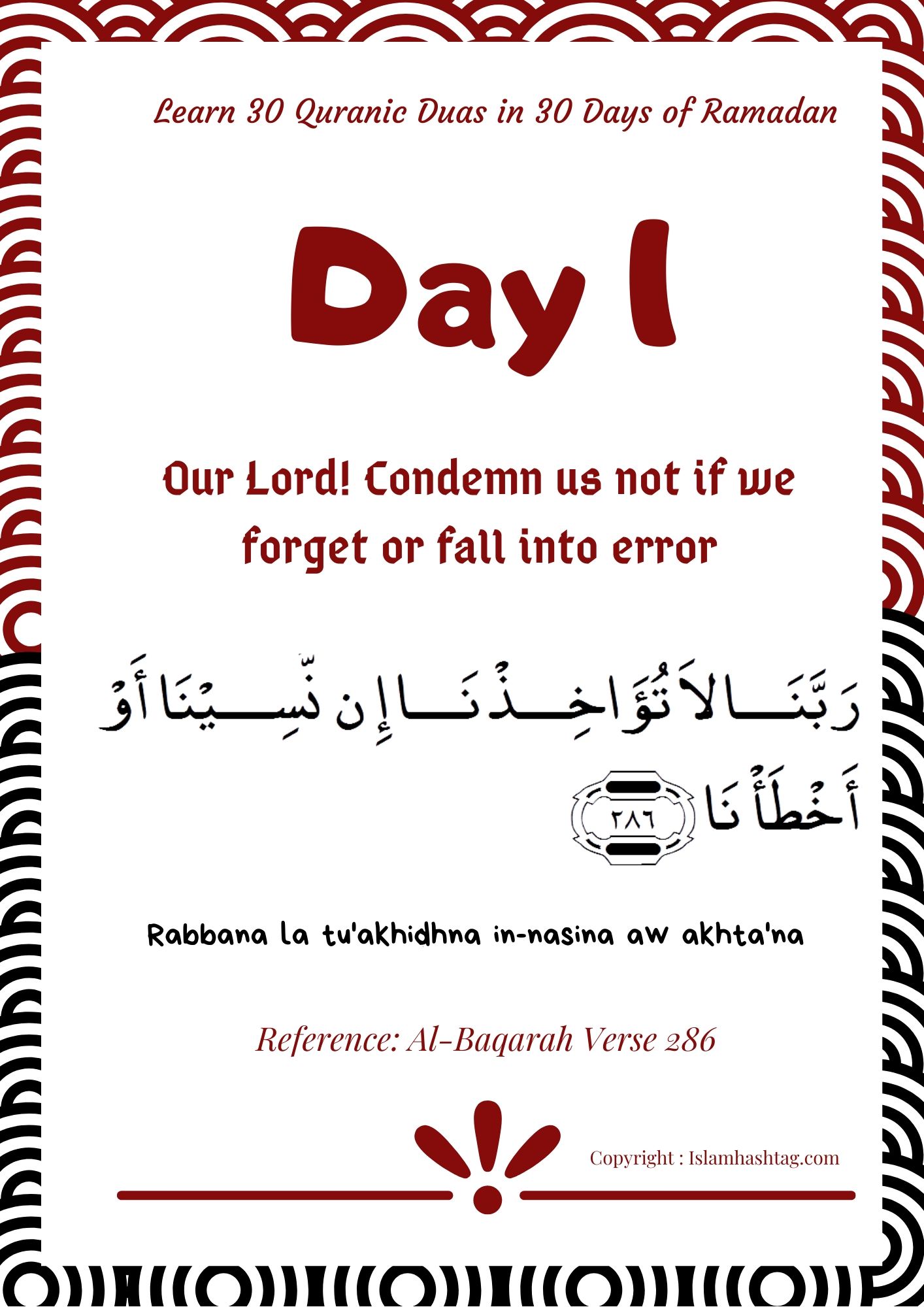 Check our other Printable Islamic Workbooks
If you like the article consider sharing the complete article along with the link. This helps us reaching more People. Republishing the article is permitted on the condition of proper attributes and link.