Advertisements
This article is Originally written by Aafiya for Islamhashtag.com
Learn 30 Quranic Duas in 30 days of Ramadan.
Quranic Duas in Arabic with English translation & transliteration.
Learn One Rabbana Dua Each Day.
Bold and Clear Print.
Reference of Quranic Ayah.
Instant Download.
Total pages :32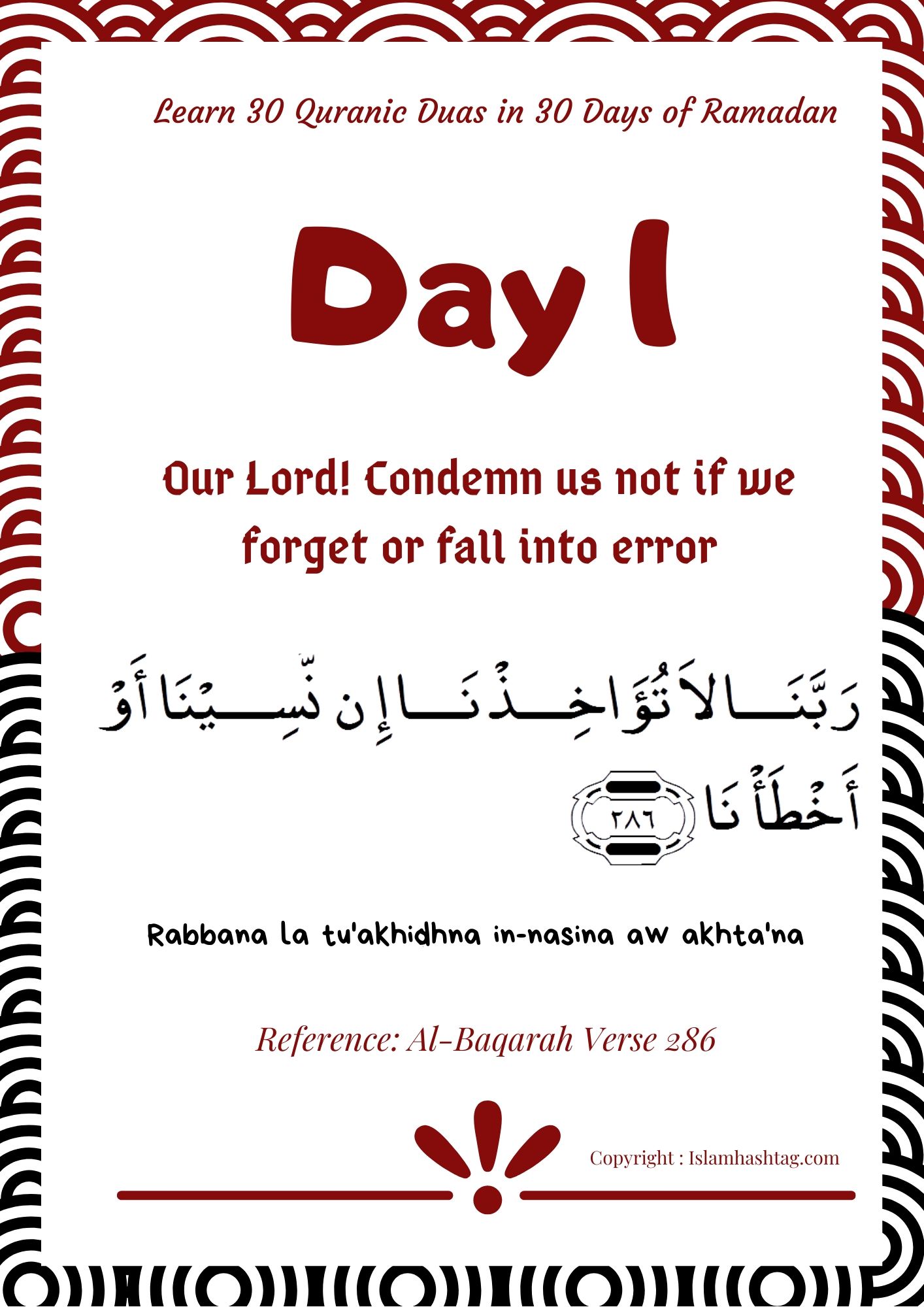 Check our other Printable Islamic Workbooks
This article is Originally written by Aafiya for Islamhashtag.com If you like this, consider sharing it. Your single share means a lots to us.Republishing the article is permitted on the condition of proper attributes and link.
Do you want to get a Weekly magazine? You can subscribe to get a weekly email with our recent articles.
Follow us in our Social media Profiles: (facebook @islamhashtag), (instagram @islamhashtag ) and (pinterest @islamhashtag )